Lady Alpaga
Luxury Cabinet - HPL - Made in France
---
Your shipping costs will be calculated upon validation of the cart. They are generally between 4.9€ and 6.9€ for France.
---
material: High pressure laminate and viscose
use: indoor
dimension: H.163,7 X L.74,5 X P 28,6 cm
country of manufacture: France

---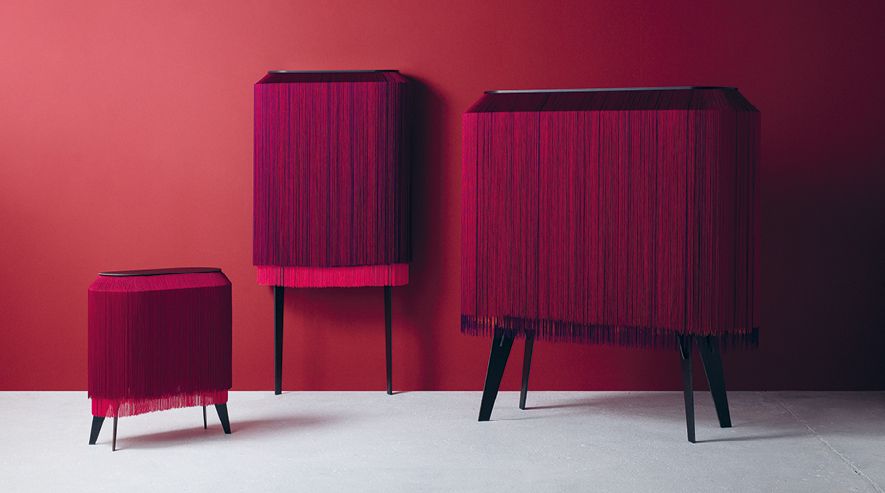 Lady Alpaga 
---
With the Alpaga family, ibride invents fluid storage in a soft show/hide concept. A new relationship is established with the furniture, a tactile emotion. Adorned with long legs, the elegant Lady Alpaga hides behind her silky coat as many bottles, drinks, dishes or accessories. Intimacy is extracted from the gaze, draped in caressing fringes. And Lady Alpaga's confident femininity struts from the bedroom to the living room in a vibrant intensity of colour.

Dimensions : H.163,7 X L.74,5 X P 28,6 cm