Collector Portrait Aimé
Limited and numbered series
Print on matt aluminium
Made in France
---
Your shipping costs will be calculated upon validation of the cart. They are generally between 4.9€ and 6.9€ for France.
---
material: printed aluminium and solid laminate frame
weight: M : 3,4 | L : 7kgs | XL : 9kgs
use: indoor
finish: matt frame
country of manufacture: France
Size: Aimée
little extra: M : limited series of 500 pieces | L : limited series of 300 pieces | XL : limited series of 100 pieces

---
  Collector is enriched by a new series of portraits of masked lovers : Secrets d'Alcôves.

The couples can be composed and inverted. They are gazing at each other, seducing each other in an astonishing game of marivaudage signed by Rachel Convers.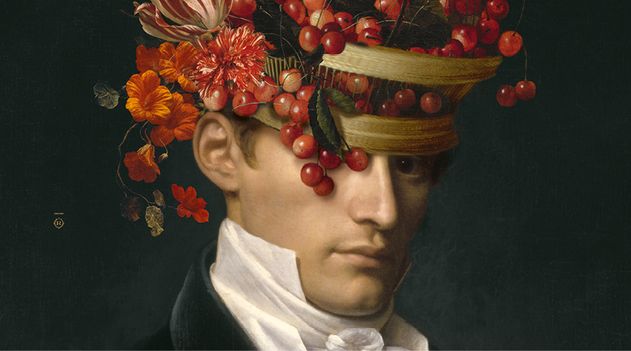 Aimé
---
Fruits and flowers bring out in Aimé all the elegance of the Dandy...
 
... & Garance
---
while Garance, masked and with a glowing red headdress, lets the unusual emerge in this 19th century neo classical painting.