Qing
Stackable set of plates and dishes - Made in Thailand - Melamine
---
Your shipping costs will be calculated upon validation of the cart. They are generally between 4.9€ and 6.9€ for France.
---
material: mélamine alimentaire
dimension: H.31,7 x Ø21,6 cm
country of manufacture: Thaïlande
Size: Vert | Ruo
info: passe au lave-vaisselle, pas de micro onde

---
Its clean shape pays tribute to the well-known eponymous Asian vase, but its graphic content is quite another story... 
Once separated, the subtle dishware container, made up of plates and salad bowls, immerse the guests in a familiar mythology.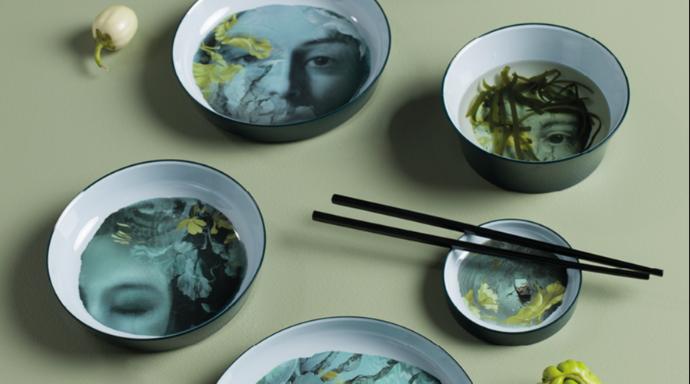 Qing River
The story of this new Faux-Semblant in the silhouette of a Qing vase is inspired by a famous Chinese quote from the lastof the Four Extraordinary Books of China, The Dream in the Red Pavilion.
.This classic of 18th century Chinese literatureexplores the sentimental meanderings of two characters in a historical, political and poetic context of a rare intensity.In one passage, a man reveals his feelings to his loved one in a passionate declaration: 弱水三千,只取一瓢 «In theocean of possibilities, you are the only one who exists for me.»
弱水三千,只取一瓢
This exclusive and eternal love inspires Rachel Convers,who imagines faces revealing themselves as the water flows by, gentle female figures of possible loves.
Dotted withlilies and irises, they skim the opaline surface of the river in their graceful, melancholy wanderings. From the artist's point of view, Qing River is an ode to the one who has been held back.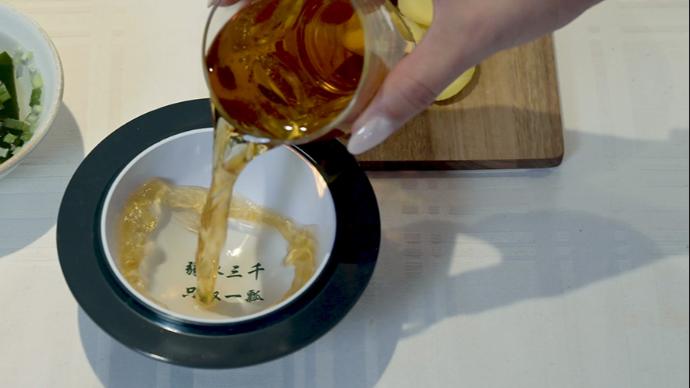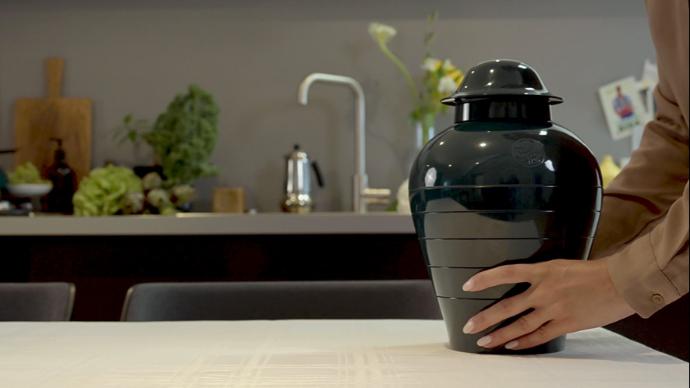 Finition
The fineness of the assembly gives the vase perfect stability and makes it suitable for both indoor and outdoor use.
The table service invites a contemporary setting to set the scene for the arrival at the table. 
The Faux-Semblants, objects in the shape of tributes, inherited their clean lines from distant cultures. Make no mistake about it: their ornamental aspect have a surprise in store. Made up of harmoniously stacked eclectic containers, the Faux-Semblants may also be unstacked to unveil privileged companions of an enhanced and bountiful, surprising and generous table.