Ellipse
Large trays to be used for service, then to be displayed freely on the wall like a pictorial work, a mythological painting.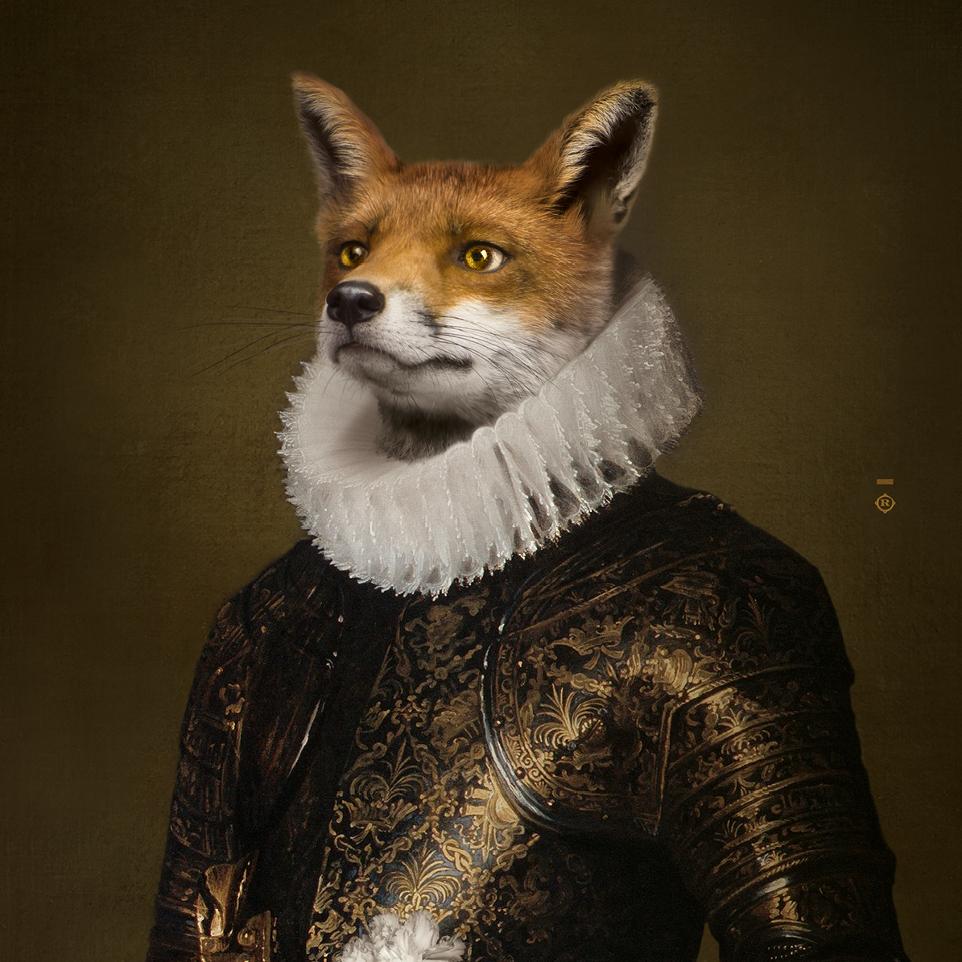 Le Renard
An emblematic animal in the works of Jean de La Fontaine, the cunning Fox, with the air of a romantic hero, dons his conqueror's armour without losing the white carnation of passion nestling in his hand.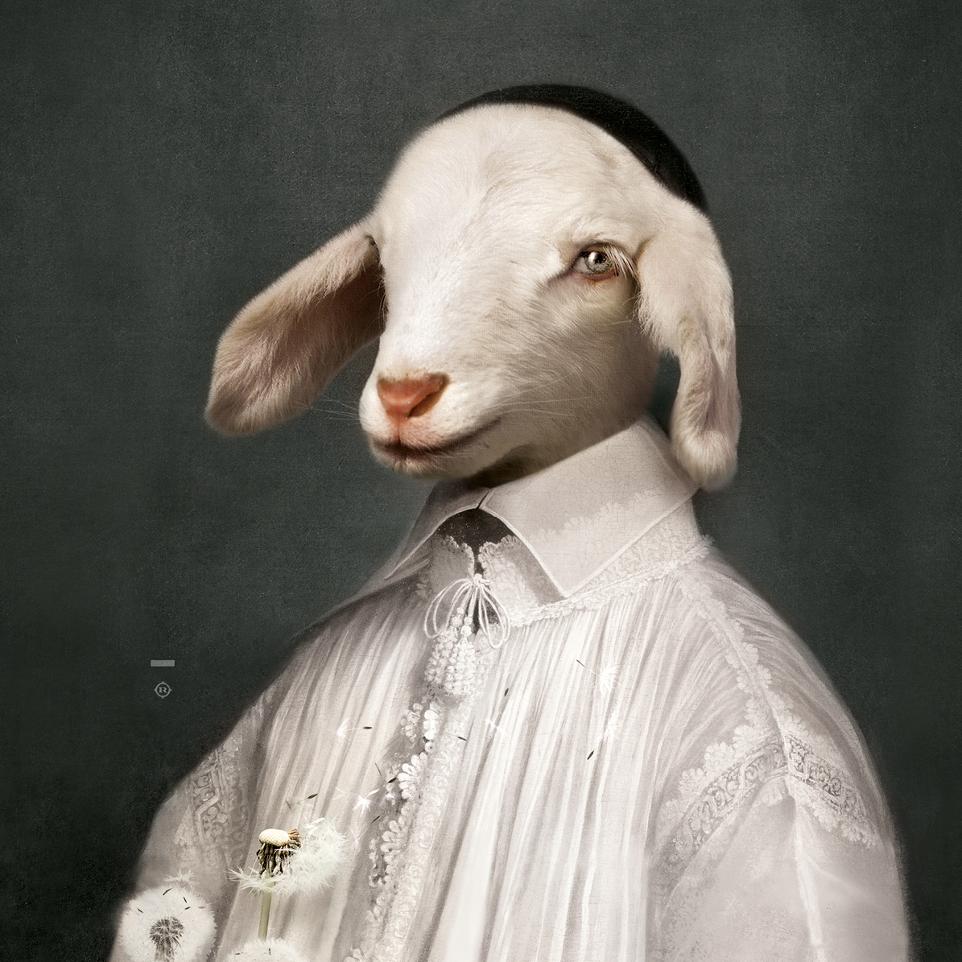 L'agneau
The Lamb, the emblematic character of Jean de La Fontaine's fables, is the embodiment of purity and innocence, attributes which led to his being condemned without appeal by a brutal and hungry Wolf.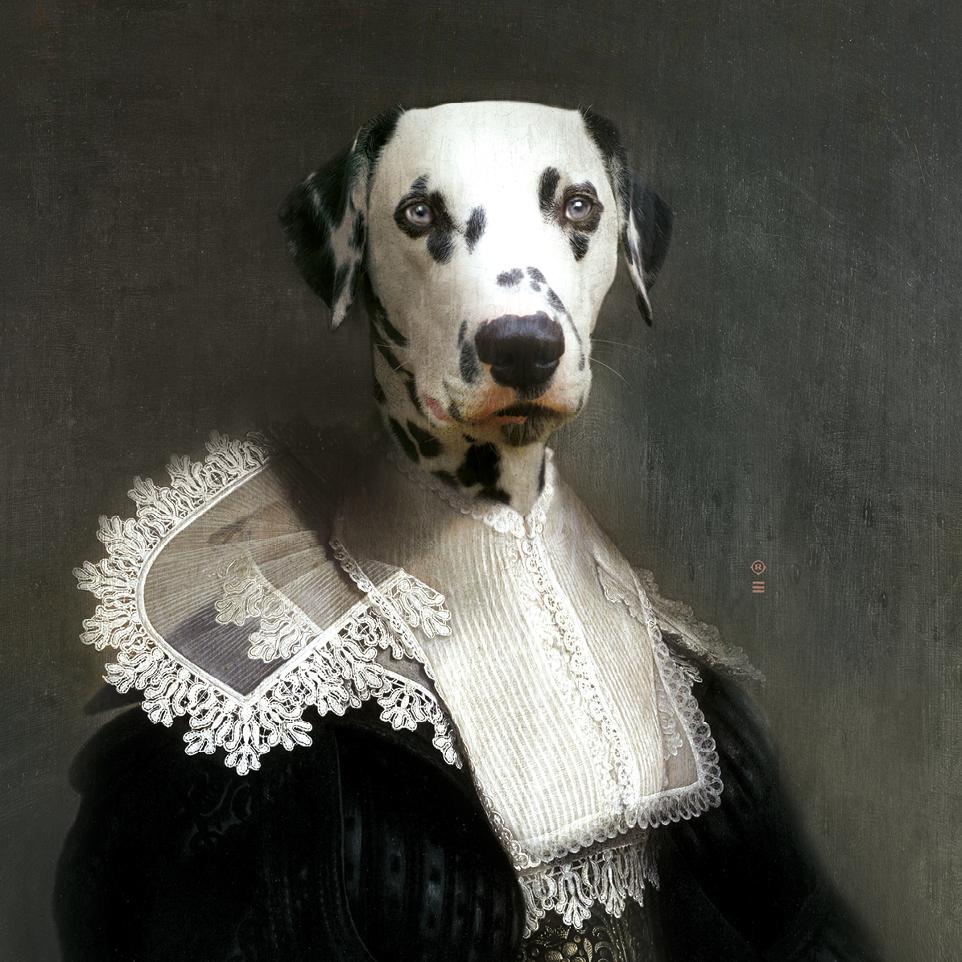 Sapho 
Stately demeanor, naturally immaculate skin tattooed with several aristocratic flies, Sapho calls the tune, imposes herself as the leader of "Les Précieuses" and establishes herself as an intellectual, determined to escape from the masculine supremacy of her time.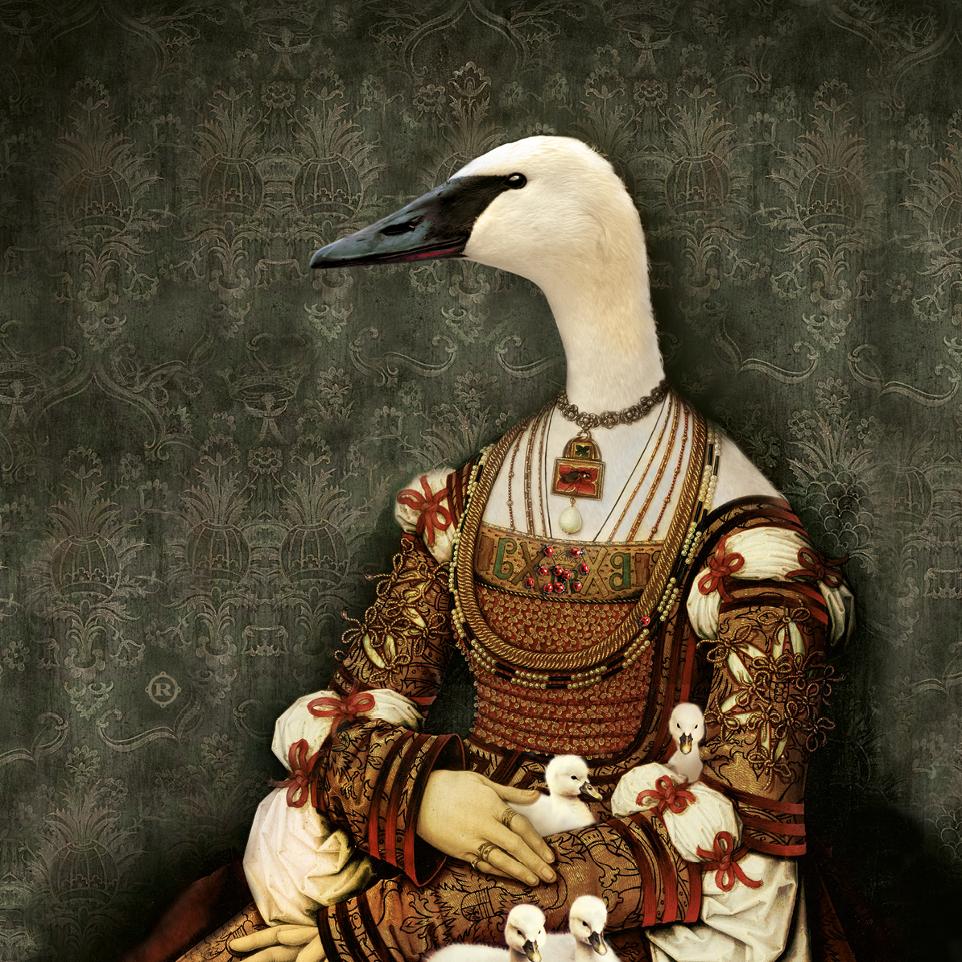 Bianca 
Bianca, a loving and protective mother figure, protects her lineage with vigilance. The honesty of her feelings cannot be questioned.   
But where does this intriguing detail from the palm of her hand come from?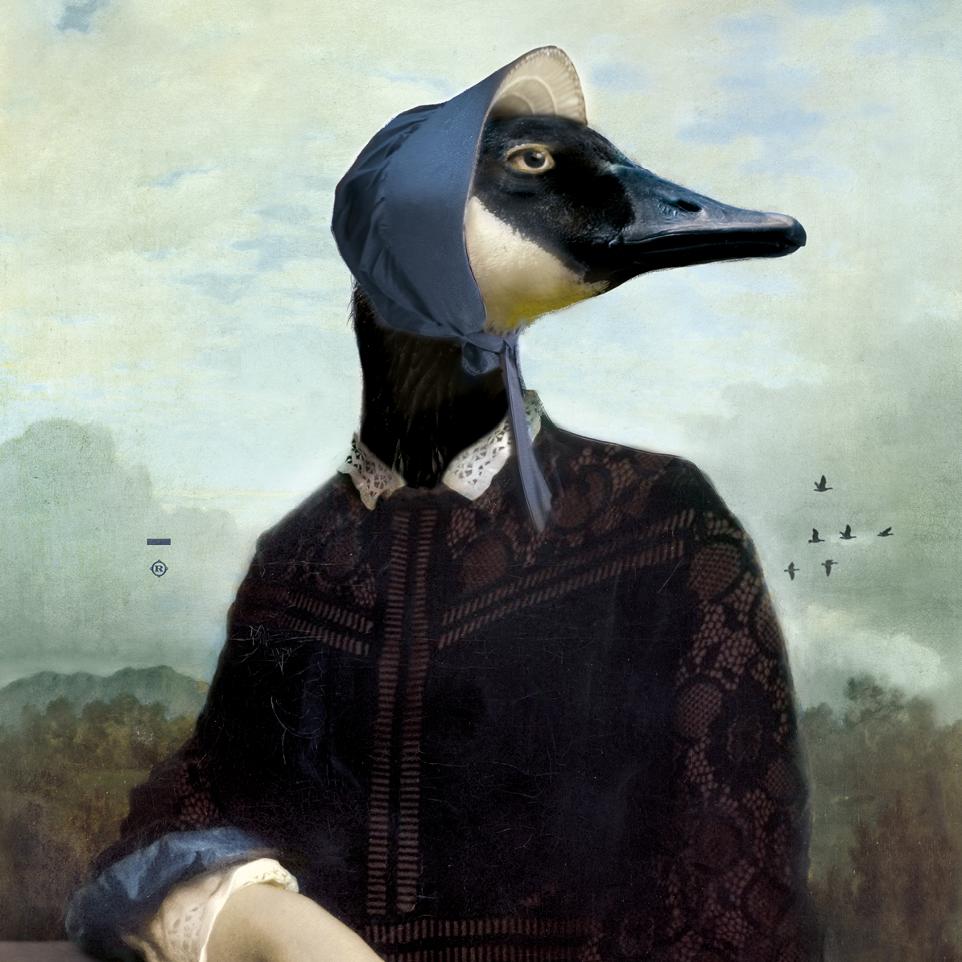 Bernache
"Go, fly away my beautiful traveling bird!"

Bernache the goose, a powerful and steady flier, is getting ready to leave the wild beach, to glide through the wind and to join his own on the path of his traveling ancestors.
I love the Ellipse trays which brilliantly compose a poetic and surrealist cabinet of curiosities: the walls of my flat become a playground for the imagination. Fantasy nature, fantastic bestiary, from now on the dreaming has no limit in my little home!

Sara Amaktine -   Le Perreux sur Marne

Specifications
model

Bianca

or

Bernache

or

Agneau

or

Renard

or

Sapho

material

birch high pressure laminate

weight

0,9 kgs

dimension

H.55 x 33cm

country of manufacture

Moulés en Suède, découpés en France

little extra

water and heat resistant | dishwasher safe