The Soolmans, one of the most famous couples in the history of art, are reinterpreted as rare birds on parade. 
A duo inspired by the work of the famous painter Rembrandt.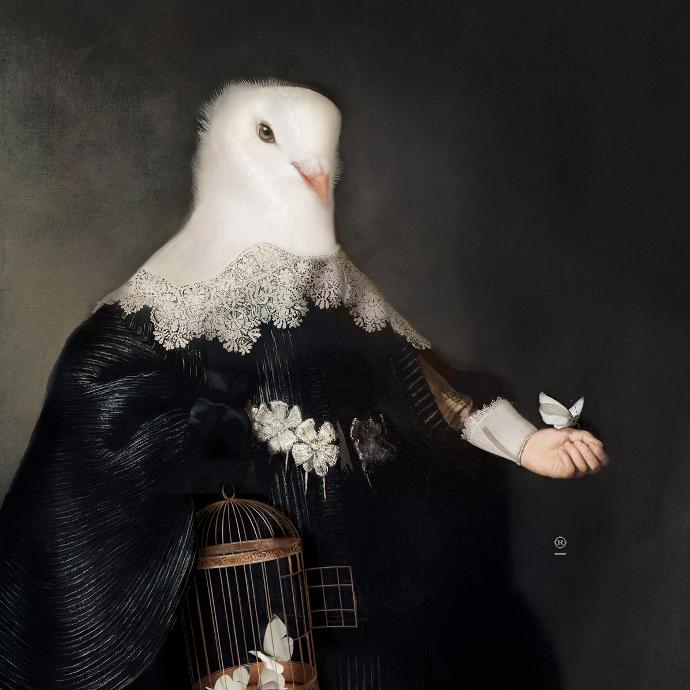 Marten
With his proud look and his haughty bearing, Marten lets small butterflies come out of a cage with golden tones like lucky messengers.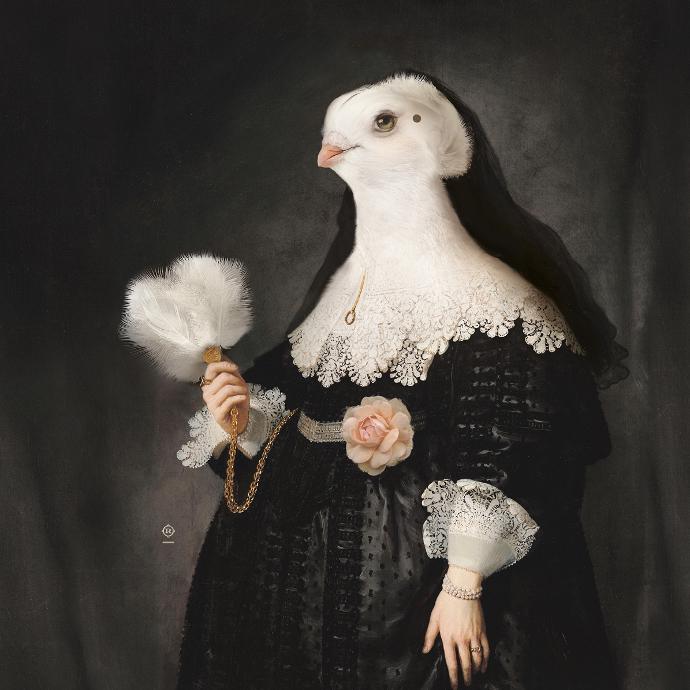 Oopjen
The femininity of Oopjen, a young bride in sumptuous clothes, is underlined by her fan of white feathers and a rose that assumes her mother's womb. 
Model

Marten

or

Oopjen

Material

birch high pressure laminate

Weight

1,2 kgs

Dimension

H. 55 * 33 cm

Country of manufacture

Moulded in Sweden, cut and packed in France

Little extra

Water and heat resistant | Dishwasher safe

Customer service
info@ibride.fr

Secure payment


International delivery with tracking