Yuan
Stackable set of plates and dishes - Made in Thailand - Melamine
---
Your shipping costs will be calculated upon validation of the cart. They are generally between 4.9€ and 6.9€ for France.
---
material: mélamine alimentaire
dimension: H.30 * Ø25cm
country of manufacture: Thaïlande
info: passe au lave-vaisselle, pas de micro onde

---
Its clean shape pays tribute to the well-known eponymous Asian vase, but its graphic content is quite another story... 
Once separated, the subtle dishware container, made up of plates and salad bowls, immerse the guests in a familiar mythology.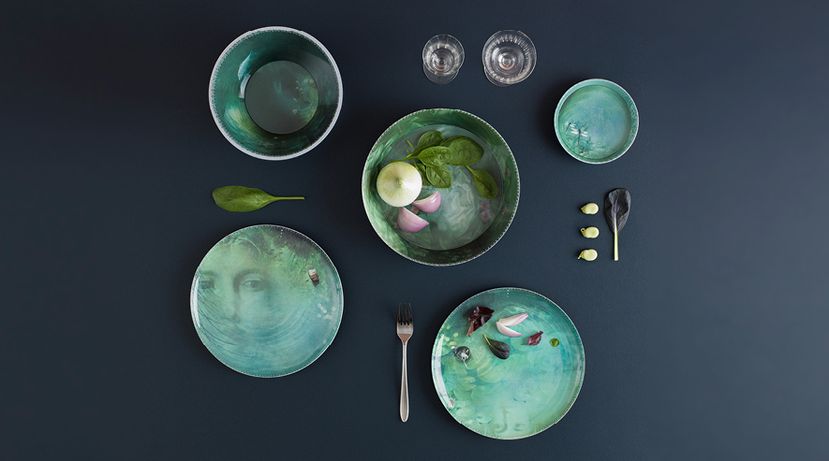 Yuan Narcisse
---
With variations on the reflection of a face barely disrupted by the flowers and other aquatic meanders, the series willingly alludes to Narcissus's wanderings. 
Yuan Osorio
---
Yuan Osorio reveals the captive and saturated memory of a woman languishing in the magnificence of the park of the Portuguese palace of Bussaco.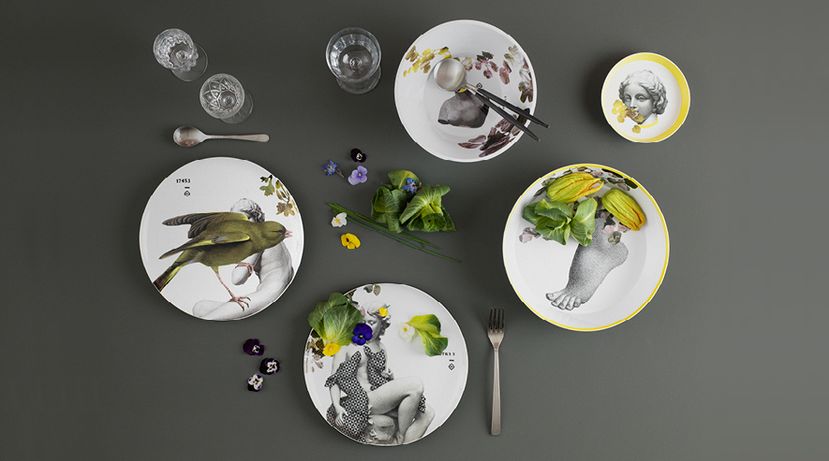 Yuan Parnasse
---
Yuan Parnasse invites for a bucolic stroll in a park with fixed faces and worked stone...
Yuan Eden
---
Yuan Eden is the story of an enchanting garden with mysterious golden fruit, wheretiny white butterflies invite us to go astray. Each fluttering of the eyelashes, eachbutterfly's wing beckons us to fly over bodies, to delicately caress fruit and bare skin.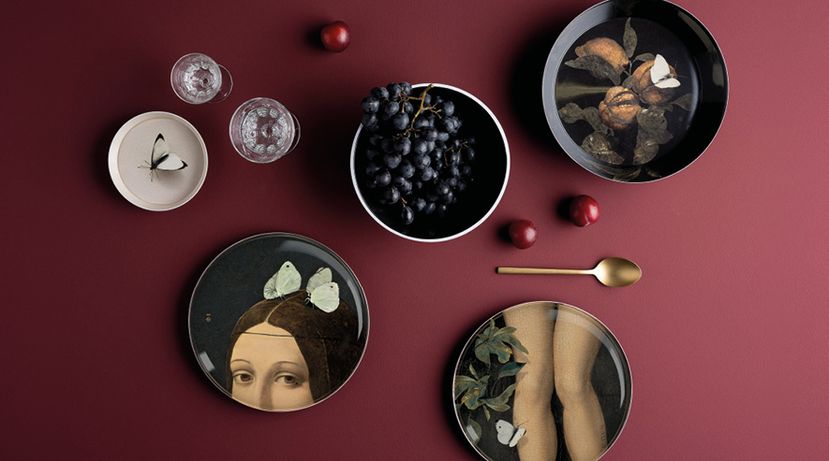 The Faux-Semblants, objects in the shape of tributes, inherited their clean lines from distant cultures. Make no mistake about it: their ornamental aspect have a surprise in store. Made up of harmoniously stacked eclectic containers, the Faux-Semblants may also be unstacked to unveil privileged companions of an enhanced and bountiful, surprising and generous table.

Collection Faux-Semblants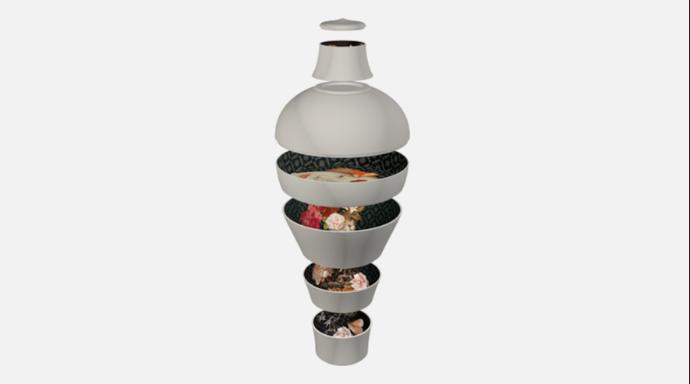 Ming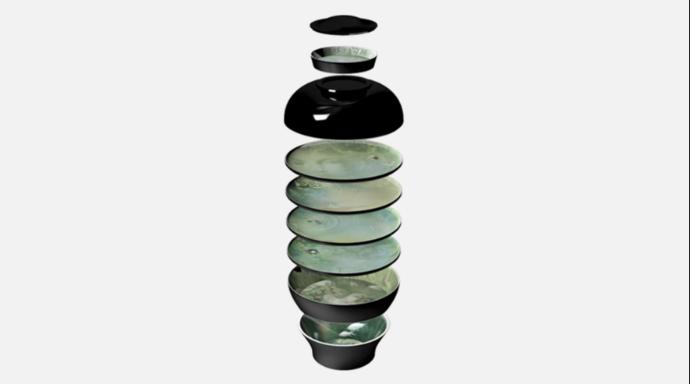 Yuan