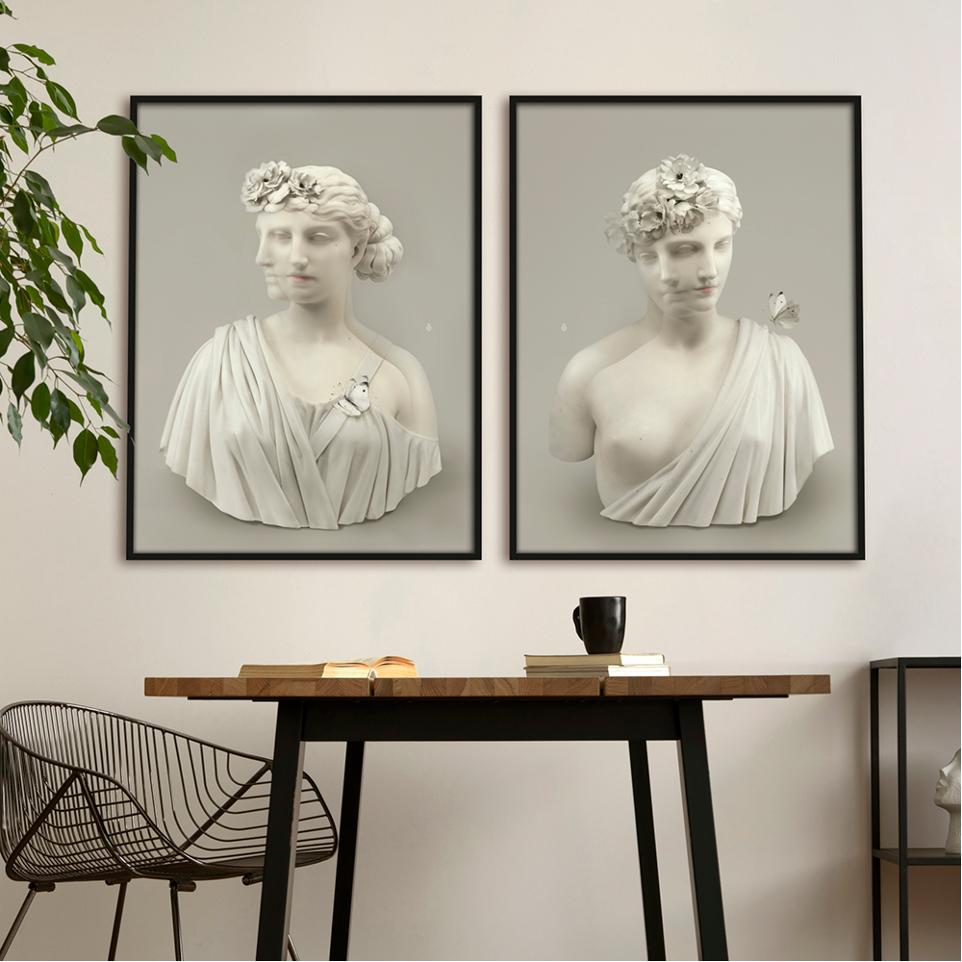 The awakening of the Olympian goddesses



 Rachel Convers's two new creations, named Téa and Elena, are a celebration of the goddesses of Olympus. Imbued with an ethereal lightness, the majestic sculptures of Téa and Elena stand proudly, carved in a dazzlingly pure white marble, alabaster. This diaphanous dominant contrasts with the pre-established codes of the Collector collection, and affirms Rachel Convers's new artistic choice.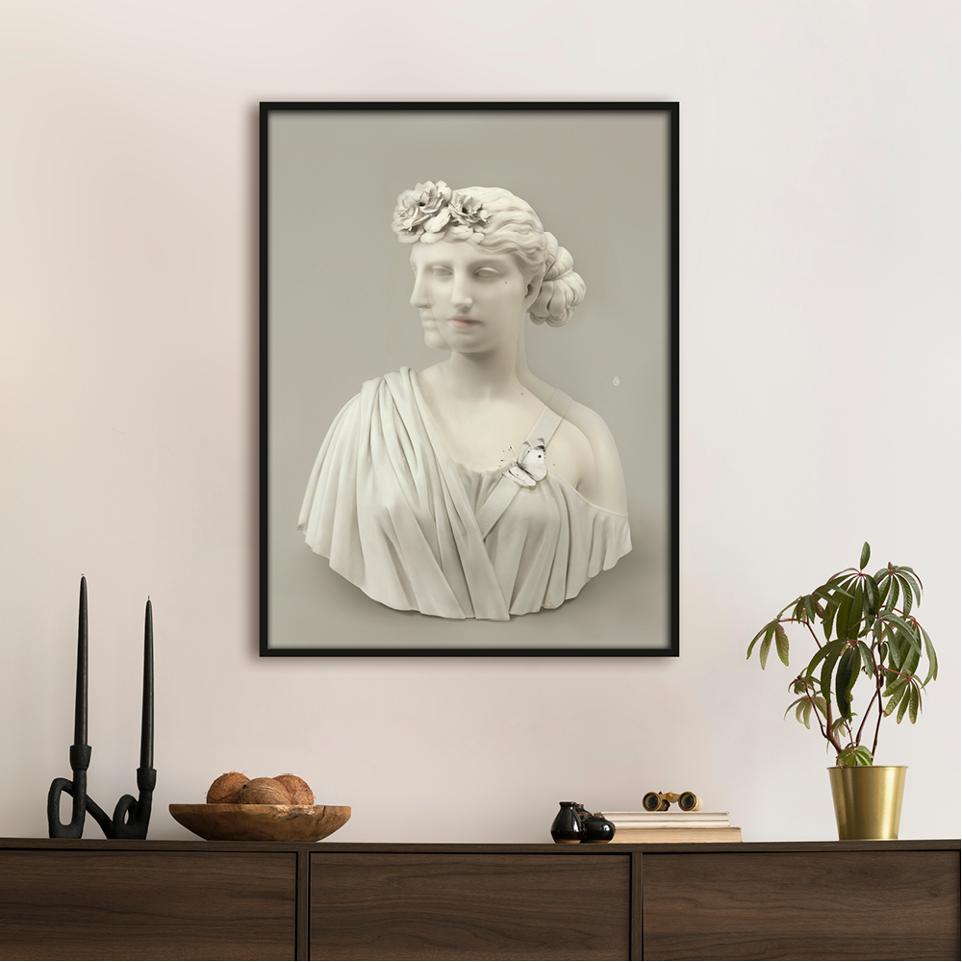 The duality of the godesses of Alabaster
 
In the context of the goddesses Téa and Elena, the question of gender emerges. The two deities seem to transcend patriarchal boundaries, simultaneously embodying feminine traits as well as elements borrowed from the masculine register. The artist is once again seeking to establish the ambiguity of gender. The femininity of Elena, whose name refers to the sun, is immediately apparent through the flowers and the chignon. However, the artist creates a contrast by including a butterfly close to the heart, like a messenger of amorous disorder.

The intimate revelation of Téa and Élena portraits by Rachel Convers
 
In this interview, Rachel Convers talks about her new creations for Ibride, Téa and Éléna. Driven by the desire to give life to the inanimate, she has chosen to defy the limits of art by infusing motionless forms with subtle movement. 

Votre snippet dynamique sera affiché ici... Ce message est affiché parce que vous n'avez pas défini le filtre et le modèle à utiliser.

Specifications
| | |
| --- | --- |
| Material | Frame in HPL and print on compressed paper |
| Weight | M : 3,4 | L : 7kgs | XL : 9kgs |
| Usage | Indoor |
| Dimension | L : H.85 x L.64 x P.4 cm |
| Finish | Matte frame |
| Country of manufacture | France |
| Model | Elena |
| Little extra | S : limited series of 1000 pieces | M : limited series of 500 pieces | L : limited series of 300 pieces | XL : limited series of 100 pieces | XXL : limited series of 100 pieces |

Customer service
info@ibride.fr

Secure payment


International delivery with tracking​