Génèse de la Galerie de Portraits
La Galerie de Portraits racontée

Laissez vous transporter par l'histoire de la collection de Galerie de Portraits sous forme de podcast.
 The manufacturing process, a source of inspiration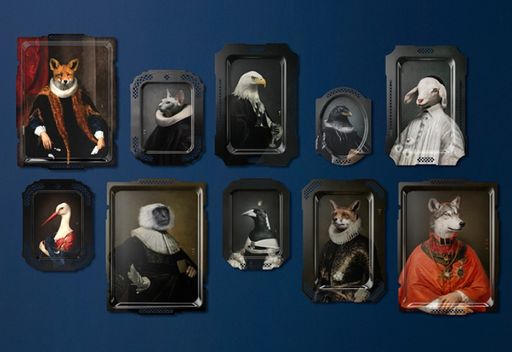 The Galerie de Portraits adventure began in 2004 when ibride was invited to visit a local company making trays. Carine Jannin, Rachel and Benoît Convers, while discovering the traditional manufacturing process of round trays, are disturbed by the offcuts generated by the latter. With each cut, the corners of the trays are removed and not used. This loss of material inspired them to design an innovative tray that would optimise this cutting process. 


Benoît Convers déclare à ce sujet que leur souhait était de « profiter de ce qui était destiné à être jeté pour créer un lien entre le projet et les capacités industrielles ». De fil en aiguilles, ce cheminement de pensée créatif mène au développement d'une découpe ornementale autour des plateaux.
Faisant écho aux portraits présents dans les maisons bourgeoises, cette élégance de conception dote l'objet d'un double usage. Le portrait conserve sa fonction de plateau, mais comme l'explique Rachel Convers,  « quand il est hors service, il a une place de choix dans l'intérieur de son propriétaire ». 

Rachel Convers populates the first generation of the Galerie de Portraits with female faces. Zem, Liu, Sara, Zaia and Louise allow us, through their eyes, to travel to each continent.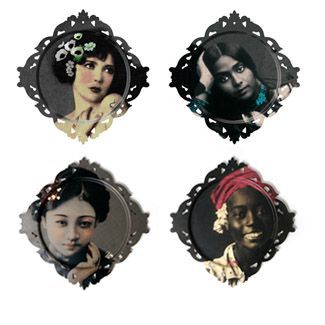 Celebrating wildlife

The designer then decides to push back the field of possibilities by creating portraits of animals. The fauna, which is the focus of her creations, is synonymous with innovation and makes a universal reading.
En s'amusant de l'échelle, Rachel Convers ouvre le débat et donne une autre dimension à l'animal. 
La designeuse travaille sur l'effet miroir que la faune peut déclencher et confie à ce sujet que « l'idée était de rendre à l'animal sa grandeur au travers de références historiques, d'attributs de noblesse, de réussite ». 
Rachel Convers composes her works from a multitude of elements of different natures which, when put together, create coherence. The work at the level of the eye is at the heart of her creations, the gaze being the bridge between the observer and the artwork.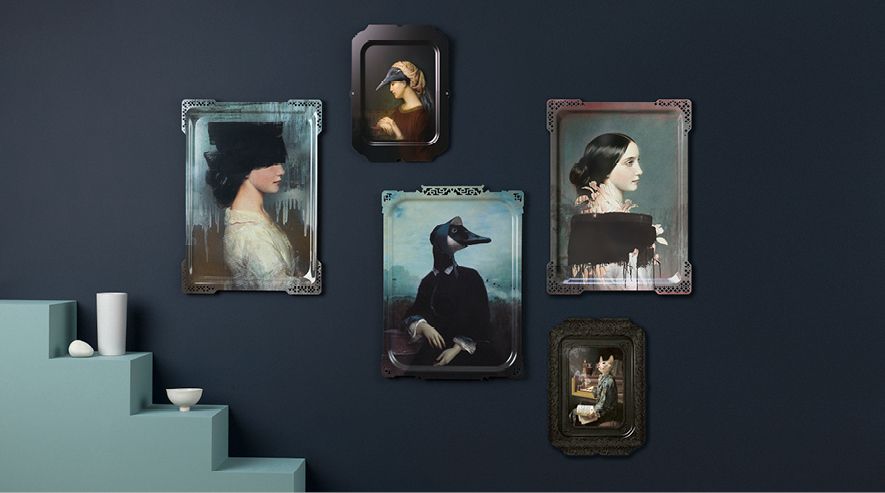 Each portrait is unique, singular and possesses its own character, but all are linked by a harmony that draws its source from the emotion Rachel Convers feels at the moment of their creation. She explains that for all the collections, her heart beats at a given moment.

And if the journey of feeling begins in the inspirations of the designer, it continues in the eyes of the observer, building a personal bond between these portraits and their owners. Whether they are intended for oneself or to be given as gifts, the artworks in the Galerie de Portraits are subjective and carrying projections.
En couple comme The lovebirds ou faisant cavalier seul à l'image d'Olympe, l'énergie que dégage chaque portrait peut être appréciée au travers d'un plateau ou réinventée en en assemblant plusieurs. Il y a une véritable liberté dans leur appropriation, à l'image de celle que l'on retrouve dans leur conception.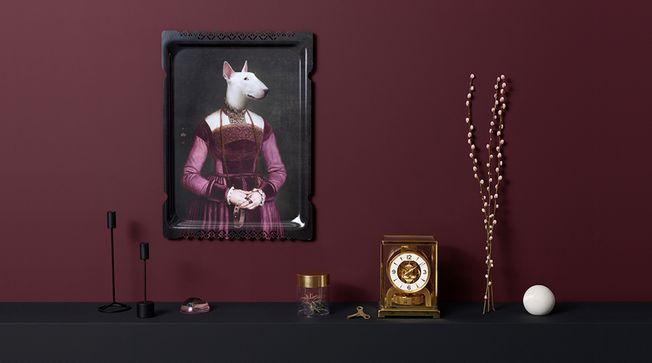 The Galerie de Portraits is composed of different collections that evolve over the years. Among these is the collection of the Dandies. These wall furniture, victims of the success of their images, were redesigned to keep only the portraits and then became The Collectors. Among them Rastignac, Chatterton or Bel Ami.Rastignac, Chatterton ou encore Bel Ami.