Notion plurielle et complexe, c'est dans son expression que la féminité dévoile toute sa richesse.
Inspirées par sa diversité, les créations ibride célèbrent la féminité dans son ensemble par une mise en lumière des différentes facettes de ce concept riche et intime.
Souvent attribuée exclusivement à la femme, la féminité est pourtant universelle et multiple dans son expression. 
Que ce soit à travers leur engagement, leur sensualité, leur douceur ou leur audace, les personnages de la Galerie de Portrait expriment la pluralité de la féminité ibride à travers leur personnalité forte.
La féminité ibride, c'est ...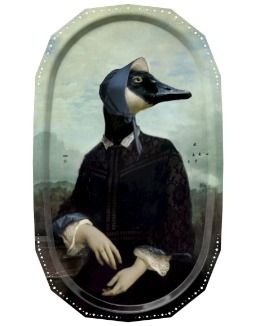 bernache's independance
---
Leaning against my trunk, I wait for the departure time. Every autumn I fly away without delay. Wild, I pay dearly the price of my freedom and settle here, eternally uprooted. 

Alma's sweetness
---
Calmness and serenity seem to emanate from Alma, yet capped by a blue crane with a gaze riveted on distant horizons, some nomadic aspirations or unavowable escapes to its apparent correctness...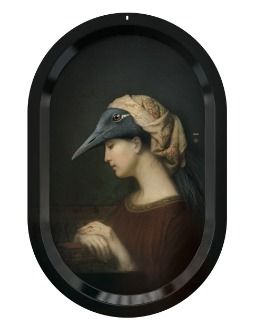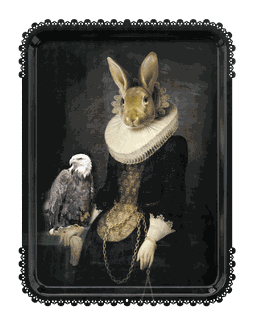 Zhao's strength
---
Depicted under the innocent guise of a rabbit, the Chinese empress Zhao hides with grace and skill a cruel temperament. She led her country with an iron hand in a velvet glove. Avant-garde and feminist, this beautiful empress and her faithful raptor had an ideogram created for her alone... 

the cigogne's elegance
---
Graceful and ingenious, the Cigogne is an often forgotten character of the great French fabulist La Fontaine. The result of a collaboration with the Thyssen-Bornemisza Museum, this portrait pays homage to the cunning of the Stork, and her confident look highlights her charm and ingenuity.