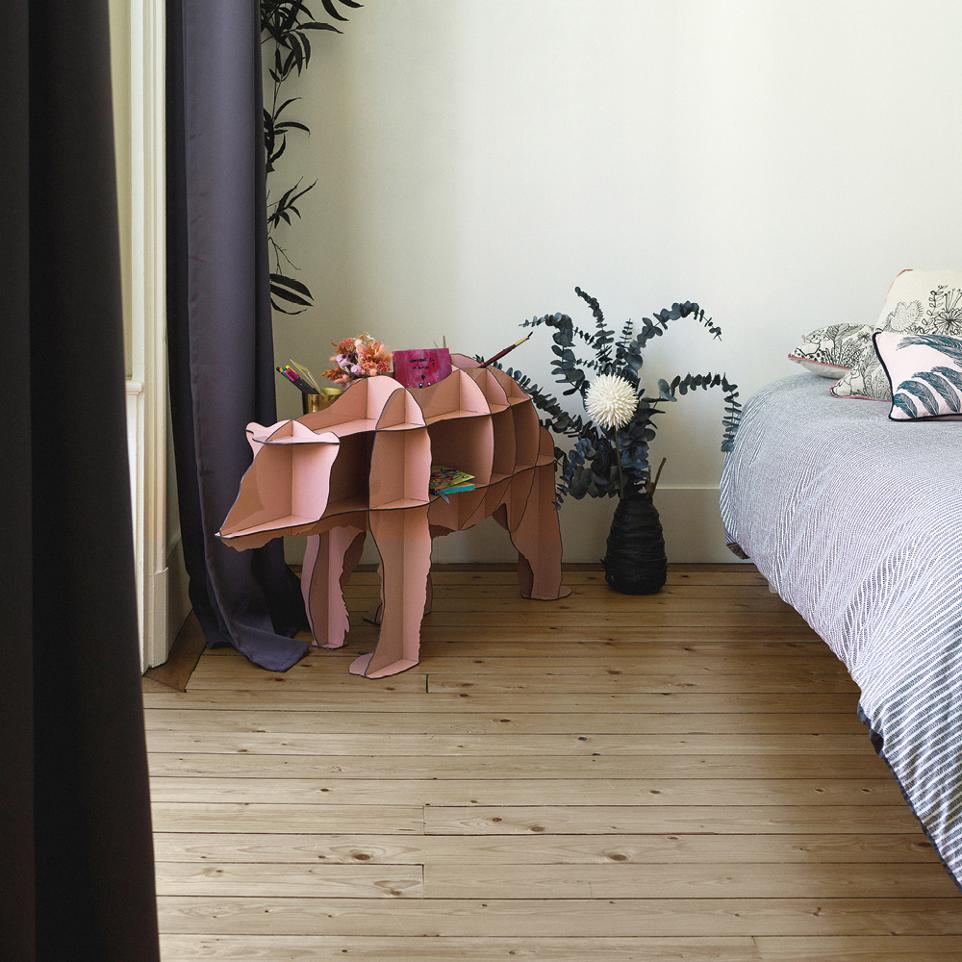 June
Smaller than her predecessors Junior and Joe, June is ideal for interiors where space is at a premium. Her weight and structure make her easy to move around, allowing it to be placed in the bedroom or on the terrace. Her many small compartments make her the keeper of treasures and favourite plants or the host of games for the little ones.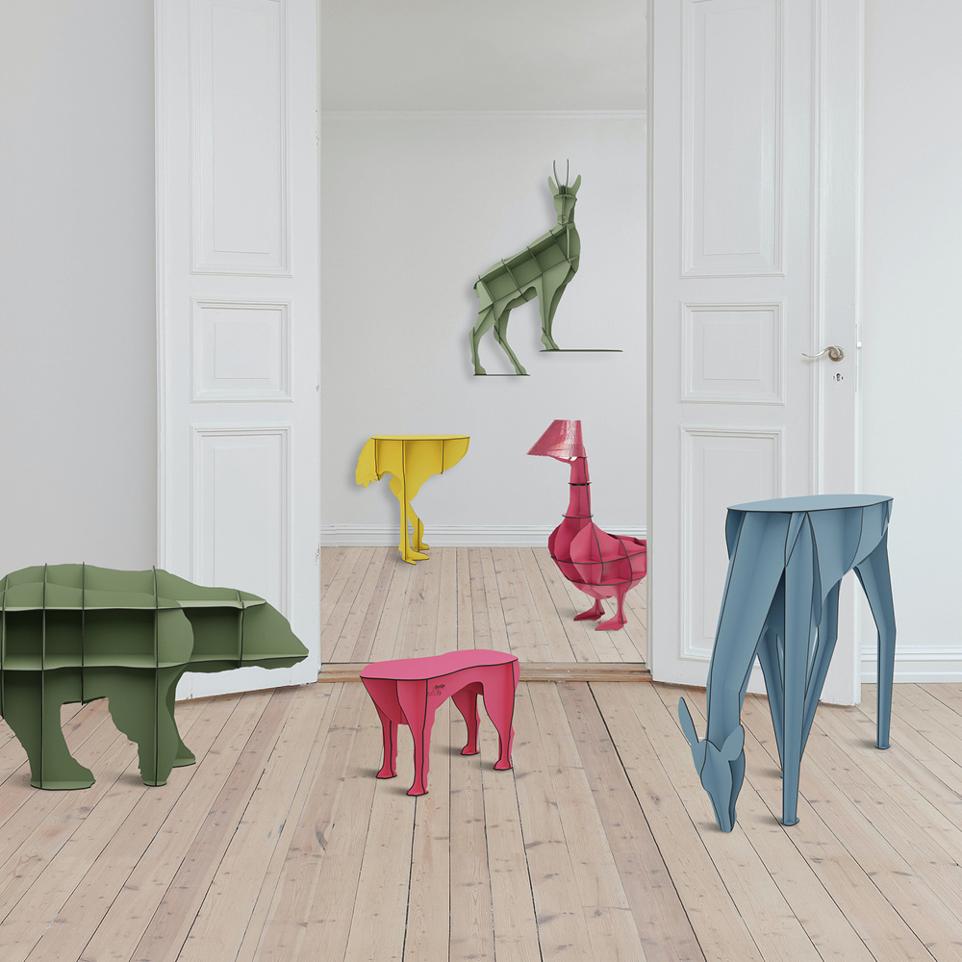 Capsule Blossom
The Capsule Blossom pigments the most iconic pieces of the Mobilier de Compagnie collection with exclusive hues. These animal presences challenge traditional colour codes to spice up interiors. It's up to everyone to tame this boisterous furniture. The strength of this capsule lives up to our expectations for this new spring: bright and vibrant!

Collection Mobilier de Compagnie
Sculptural tribe, the Mobilier de Compagnie domesticates animal shapes as much evidence into interior or exterior landscapes of the contemporary home. Elegant and robust, the bear bookshelves, ostrich console tables or donkey desks blend into interior or exterior landscapes of the contemporary home in an obvious way.
Votre snippet dynamique sera affiché ici... Ce message est affiché parce que vous n'avez pas défini le filtre et le modèle à utiliser.

Specifications
Color

Brushed black

or

blanc

or

rose poudré brillant

or

rouge brillant

or

amarante mat

or

Fraise mat

or

Fougère mat

or

Bouton d'or mat

or

Lavande mat

Material

High Pressure Laminate

Usage

Indoor / Outdoor

Dimension

H.63 x L.120 x P.34 cm

Country of manufacture

France

Little extra

Water and heat resistant

Customer service
info@ibride.fr

Secure payment


International delivery with tracking​