Ming
Stackable set of dishes - Made in Thailand - Melamine
---
Your shipping costs will be calculated upon validation of the cart. They are generally between 4.9€ and 6.9€ for France.
---
material: mélamine alimentaire
dimension: H. 31,7 x Ø21,6 cm
country of manufacture: Thaïlande

---
Ming Muse
---
Ming Muse is the fruit of collaboration between ibride and the Thyssen-Bornemisza Museum.
Ming Muse unveils the inner garden of the enigmatic and beautiful Thyssen Museum where large butterflies touch her face, as if fascinated by her timeless beauty.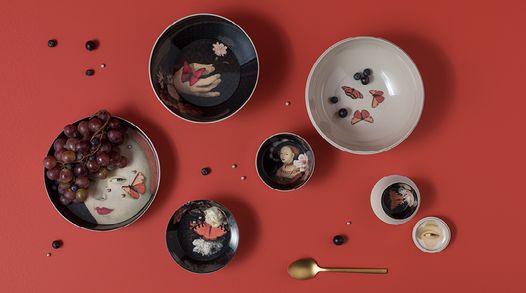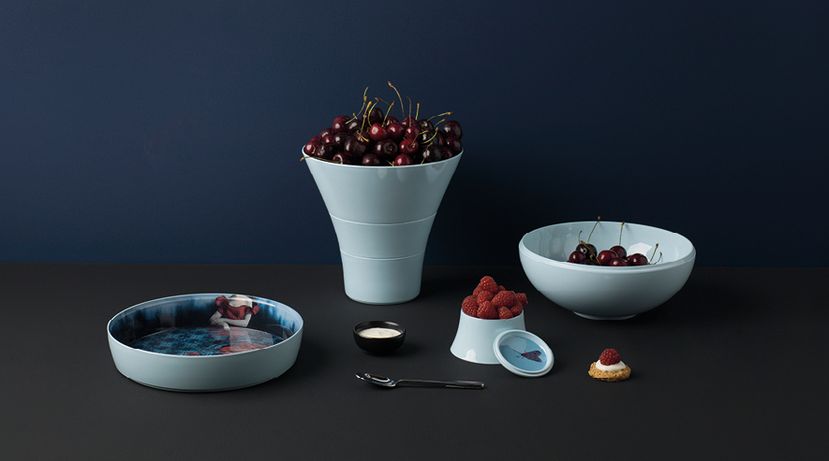 Ming Abyss
---
Its clean shape pays tribute to the well-known eponymous Asian vase, but its graphic content is quite another story... 

Ming Abysses offers a metamorphosis, that of a woman whose mind seems to plunge into the unexpected depths of a pool. Gradually, dish after dish, a ballet starts up between the red of a cloth and the fins of a Siamese fighter.
Ming Acqua
---
 Ming Acqua invites us to gradually plunge into the abyssal darkness of an oneiric aquatic universe, under the watchful and heady eye of a butterfly woman.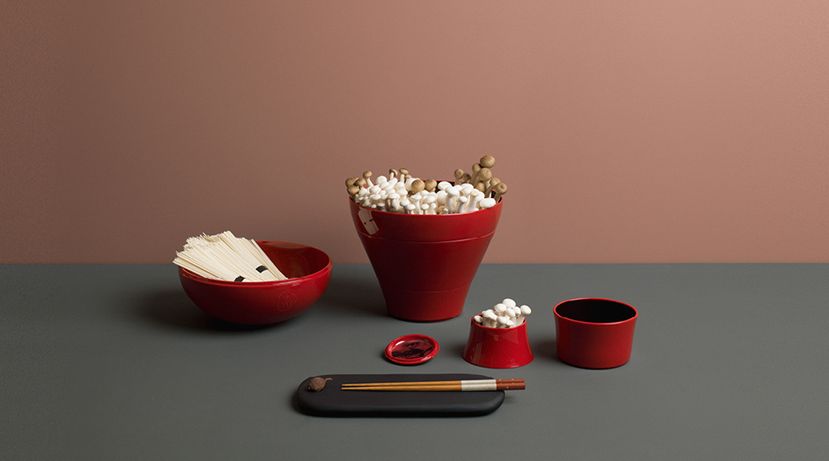 Ming China red
---
  Ming China Red rolls out photographic fractions of a China tinged with nostalgia. In the style of a darkroom, the container thus unveils a wide shot to close-ups of a sophisticated and elegant Asia from the early 20th century. 
 Faux-Semblants Collection
The Faux-Semblants, objects in the shape of tributes, inherited their clean lines from distant cultures. Make no mistake about it: their ornamental aspect have a surprise in store. Made up of harmoniously stacked eclectic containers, the Faux-Semblants may also be unstacked to unveil privileged companions of an enhanced and bountiful, surprising and generous table.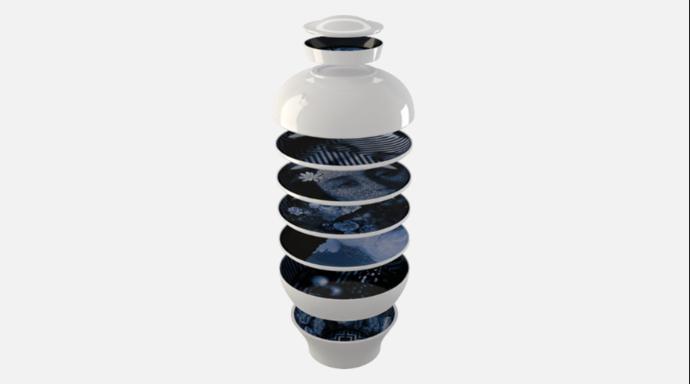 Yuan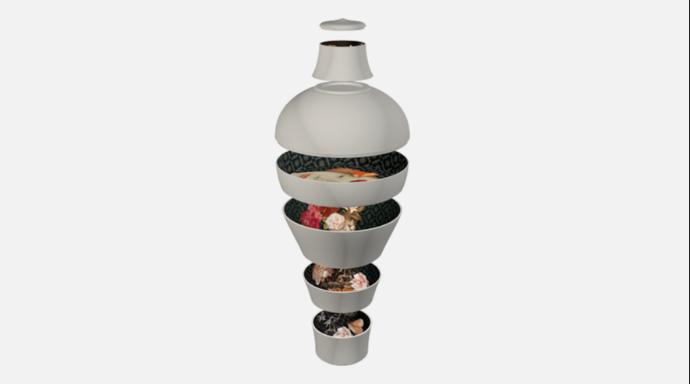 Ming