Its pure shape pays homage to the famous Asian vase of the same name, but its graphic content is a different story...
Once split, the subtle china cabinet, made of plates and salad bowls, immerses guests in a familiar mythology.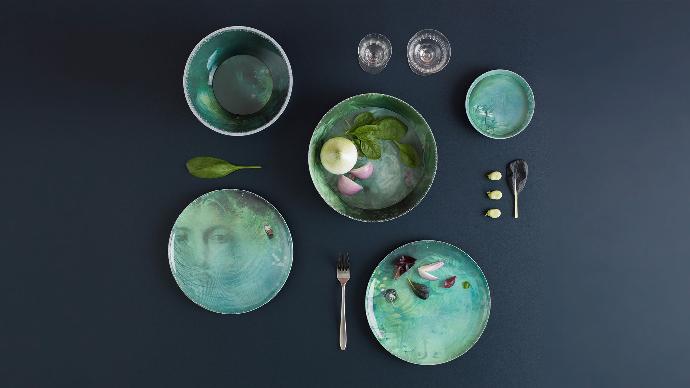 Yuan Narcisse
Variations around the reflection of a face hardly heckled by the flowers and other aquatic undulations, the series readily evokes the wanderings of Narcissus.
Yuan Osorio
Yuan Osorio reveals the captive and saturated memory of a woman who languishes in the magnificence of the park of the Portuguese palace of Bussaco.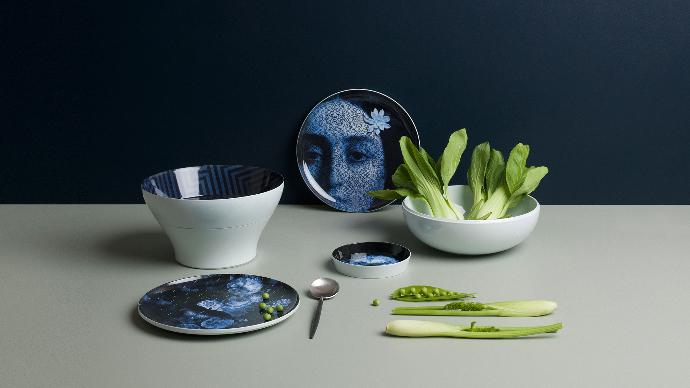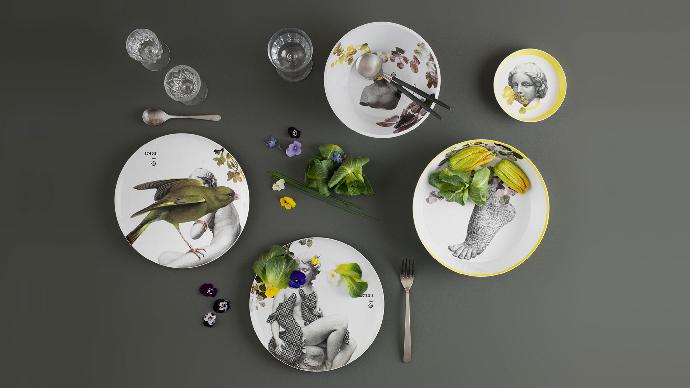 Yuan Parnasse
Yuan Parnasse invites you to a bucolic stroll in a park with frozen faces and worked stone...
Yuan Eden

Yuan Eden is the story of an enchanting garden with mysterious golden fruit, where tiny white butterflies invite us to go astray. Each fluttering of the eyelashes, eachbutterfly's wing beckons us to fly over bodies, to delicately caress fruit and bare skin.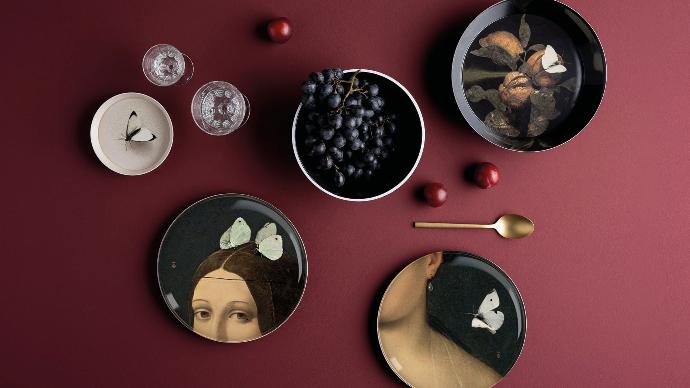 Yuan is a fabulous diversion of objects that is practical, playful and poetic, and above all, it is a pleasure for the eyes! Bravo for this beautiful artistic piece!


Chloé - Neuchâtel
Specifications
model

Noir / Narcisse

or

Blanc | osorio

or

Gris | Parnasse

or

Rouge | Eden

material

mélamine alimentaire

dimension

H.30 * Ø25cm

country of manufacture

Thaïlande

info

passe au lave-vaisselle, pas de micro onde