Trays size L | Grand Théâtre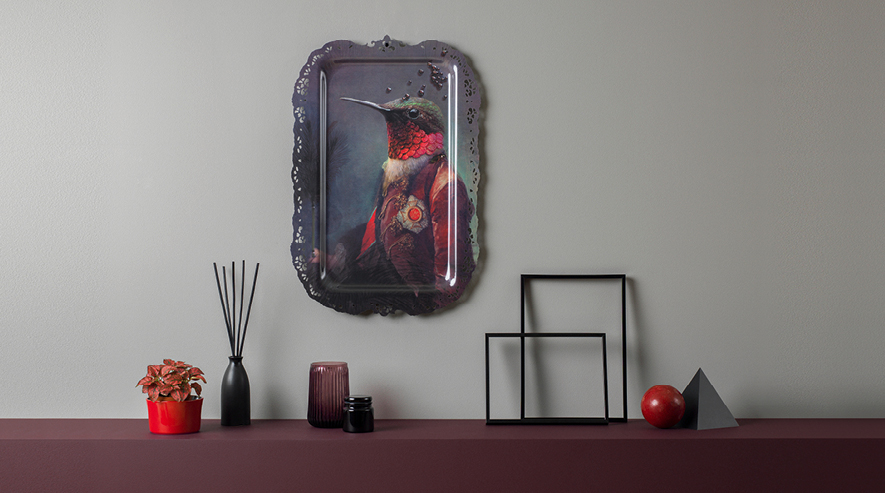 Trays size L | Grand Théâtre
Mural tray - High Pressure Laminate
Made in France

This product is no longer available.
---
Internal Reference: PFGPAMBR

Bianca changes format !
Découvrez le nouveau format Ellipse en cliquant ici.
Grand Théâtre
Large trays to be used to serve the guests, they can then be displayed freely on a wall as a pictorial work, a mythological painting

Ambroise
The oldest of the portraits and first of the renowned lineage would almost play to the gallery! Eccentric, a bit paunchy and strangely decorated, the aristocratic hummingbird is nevertheless a cultivated and courteous person who commands respect.  
Specifications
Model

Ambroise

or

Bernardo

or

Bianca

or

Pia

Material

High pressure laminate

Weight

1,2 kgs

Dimension

H.62 x L.41 cm

Country of manufacture

France

Little extra

Water and heat resistant | Dishwasher safe