Set of 2 porcelain plates 27cm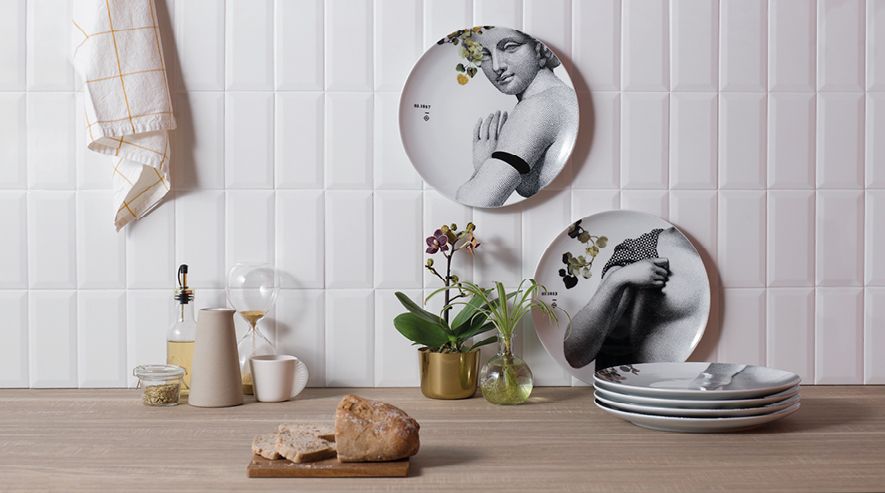 parnasse Porcelain
The new Parnasse collection in porcelain duos is an ode to the nobility of worked stone.
Rachel Convers invites us on a bucolic stroll where the statues of the park, immortal presences of outdated beauty, are slowly colonised by the vegetation.
In each pair of plates, the beautiful courtesans with their stone bodies interact delicately with the finesse of the porcelain. The dinner service is made in Portugal, where the porcelain is processed according to traditional know-how.
Alhambra Porcelain
Rachel Convers's Alhambra porcelain collection is inspired by the Alhambra Palace in Granada, Spain, one of the designer's first great memories of wonder. The set of two large plates is inspired by the floral elements of the place and the legend of Zaira, a princess held in the palace. The designer's choice of a floral cut-out for the visuals makes the most of the porcelain. These meaningful and emotional plates can be used to present the main course of a meal served entirely in the colours of the Alhambra thanks to the Faux-Semblants collection of the same name.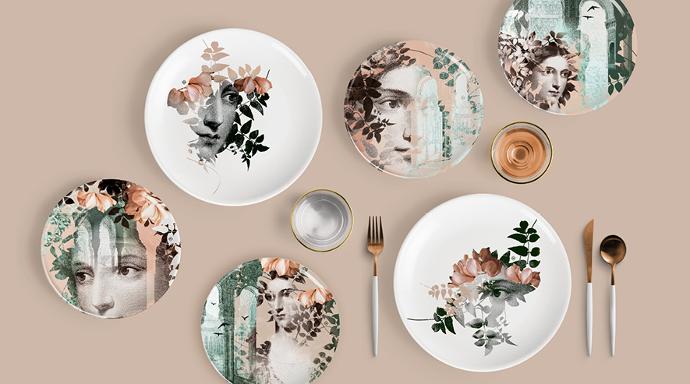 When the statues leave the garden to sit at the table, the kitchen becomes poetry! It's very bucolic, elegant ! bravo !  

Elisabeth - Besançon
Specifications
Model

Parnasse été

or

Parnasse automne

or

Parnasse printemps

or

Parnasse hiver

or

Rose | Alhambra

Material

Porcelaine

Dimension

Diamètre 27 cm

Country of manufacture

Portugal