Trays size XL | Les Majestueux
Large trays to be used to serve the guests, they can then be displayed freely on a wall as a pictorial work, a mythological painting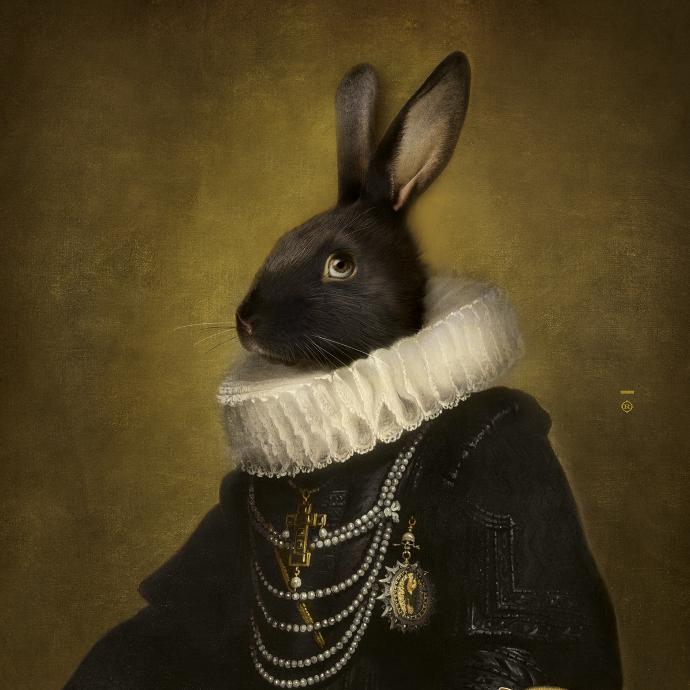 Tassi
A new heroine with an ingenuous expression, Tassi is not an easy prey.As gentle as she is powerful, the impassive creature with her concise eloquence commands respect. No slyness shines in her eyes, her conviction is superior: only the inversion of powers nourishes the hope of a possible harmony.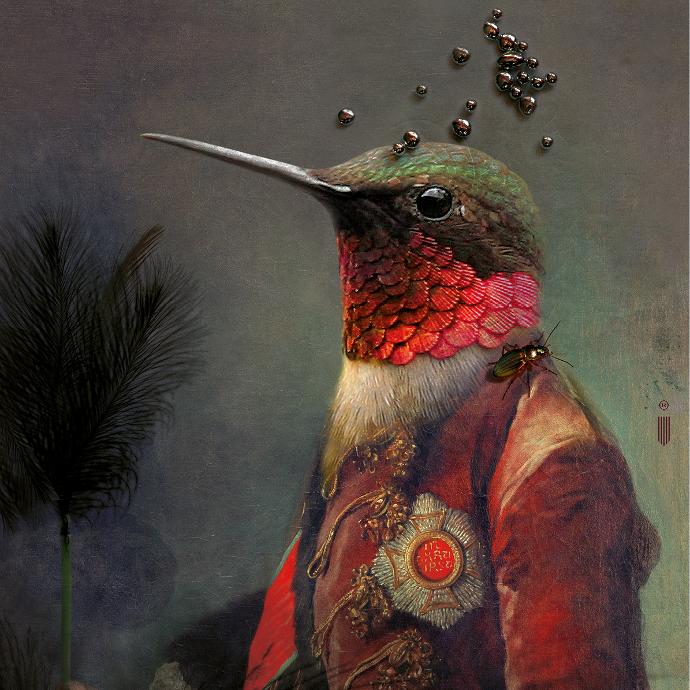 Ambroise
The first of the illustrious lineage, the eldest of the portraits would almost amuse the gallery! Eccentric, a bit paunchy and strangely medallioned, the aristocratic hummingbird is nevertheless a cultured and courteous character who commands respect.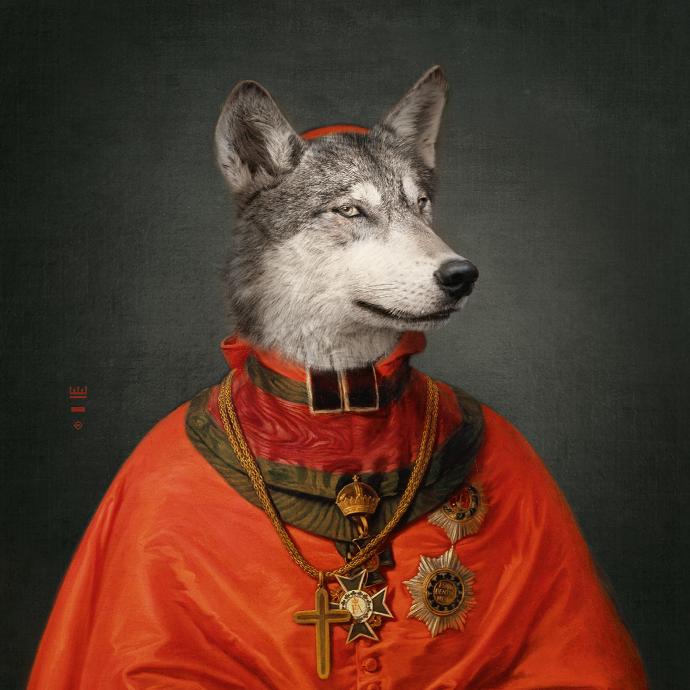 Le Loup
They have been embedded in our memories for so long. The cruelty of the wolf before the innocence of the lamb, these characters with unlimited ambitions are inspired by the court of the Palace of Versailles, where, in the shadow of the King, an elegant and refined fauna evolves...

Cornelius
What if man was just an ape like the others? Cornelius, in his royal costume, poses with a touching expression that reflects human feelings. In his eyes there is a certain wisdom.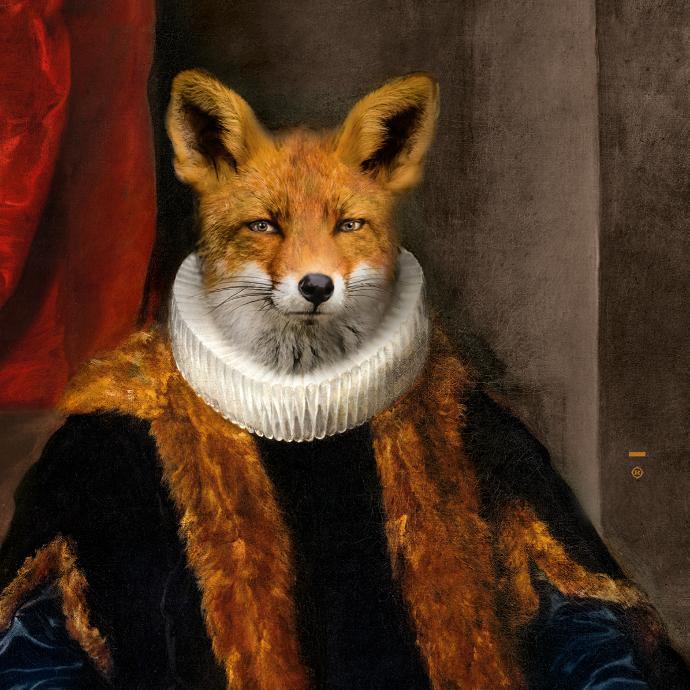 Goupil
The cunning of the fox is legendary, yet this popular fable is made up of two parts: in the first, the stork unsurprisingly falls into the cunning man's trap, but in the second part, the fox falls into his own trap, this time set by a more ingenious stork than expected.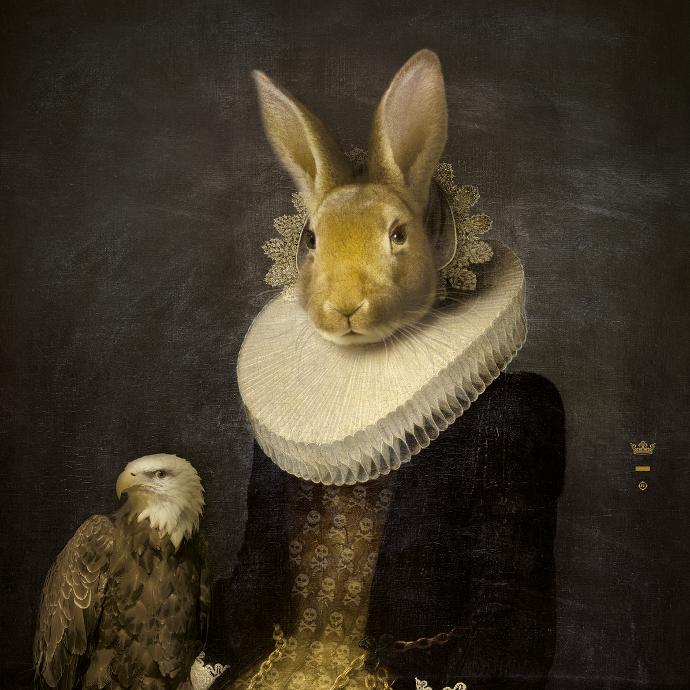 Zhao
Depicted under the innocent guise of a rabbit, the Chinese empress Zhao hides with grace and skill a cruel temperament. She led her country with an iron hand in a velvet glove. Avant-gardist and feminist, she had an ideogram created for her alone...
The anthropomorphic figures that make up this strange gallery are treated like classical paintings from the 18th and 19th centuries; they represent the aristocracy and are dressed with the signs of power. Zhao, the rabbit empress of China, and the monkey Cornelius, in the colourful garb of the great Easterners, pose in ceremonial garb, displaying their authority and even their natural arrogance.


Douez- Gondecourt
Model

Tassi

or

Ambroise

or

Zhao

or

Cornélius

or

Goupil

or

Le Loup

Material

birch high pressure laminate

Weight

1,5 kgs

Dimension

H.61 x L.46 cm

Country of manufacture

Moulded in Sweden, cut and packed in France

Little extra

Water and heat resistant | Dishwasher safe

Customer service
info@ibride.fr

Secure payment


International delivery with tracking