Aurel Rubbish is a French contemporary artist who distinguishes himself in the paper-cut technique. For ibride, he has created an artwork that is a continuation of his personal work, but this time on a solid material that can be reproduced in series, Belladonna.

Known for the finesse of his handmade paper cuts, this artist works mainly in two-tone (black and gold leaf) and exhibits in many art galleries, from Paris to Los Angeles.
Self-taught, the street is his first field of expression, in the years 2000. Seduced by the speed of execution of the stencil, he will however make his practice evolve towards the cut paper. The meeting with a collector who bought a matrix of one of his stencils, pushed him to devote himself entirely to this practice. His delicate and perfected cutting technique made him the French representative of paper-cut.

He will be the first Frenchman to present his skilfully cut works by sticking them in the street, from 2011.

Belladonna is Aurel Rubbish's first collaboration with a design house. For ibride, he has created a wall art piece that is true to his signature style but in a metallic material: brass. Inspired by the earth's gravity, which is reflected in the drips of the work, these three sophisticated black and gold plant modules are a real presence in your interior.
"I have always been attracted to ibride. We have similarities in our creative themes, whether it be animals or plants. We then began a collaboration to create this plant work in which an inquisitive eye reminds us of man. The artist explains the sophisticated nature of his work: "I love to insert several levels of reading in my creations". Like the ibride signature, this work is rediscovered at every glance.

Aurel Rubbish's first collaboration with a design house.

He offers here a wall-art faithful to his signature but in a new metallic material: brass.

Cutting is the link between all Rubbish's creations. For the first time, he leaves paper and applies it to a hard form. These 4mm thick laser cut-outs cover the walls with a composition mixing plant, urban and tattoo inspirations. The interstices between these cut-outs reveal the wall on which the modules are hung, thanks to pegs that do not flatten the work, giving it a feeling of suspension. Aurel Rubbish says he has a real fascination with black, but confesses that he likes to combine it with gold leaf. Reminiscent of religious nimbus, the shimmer that emanates from it attracts the eye and surprises the observer.

Modularity

On flat surfaces or in corners, this metallic wall art adapts to your interiors: Aurel Rubbish wanted to extend the creative process of the work by giving the buyer the freedom to combine the modules according to his or her sensibility. If the central piece remains the one containing the eye, several combinations are possible thanks to the different roots that border the modules.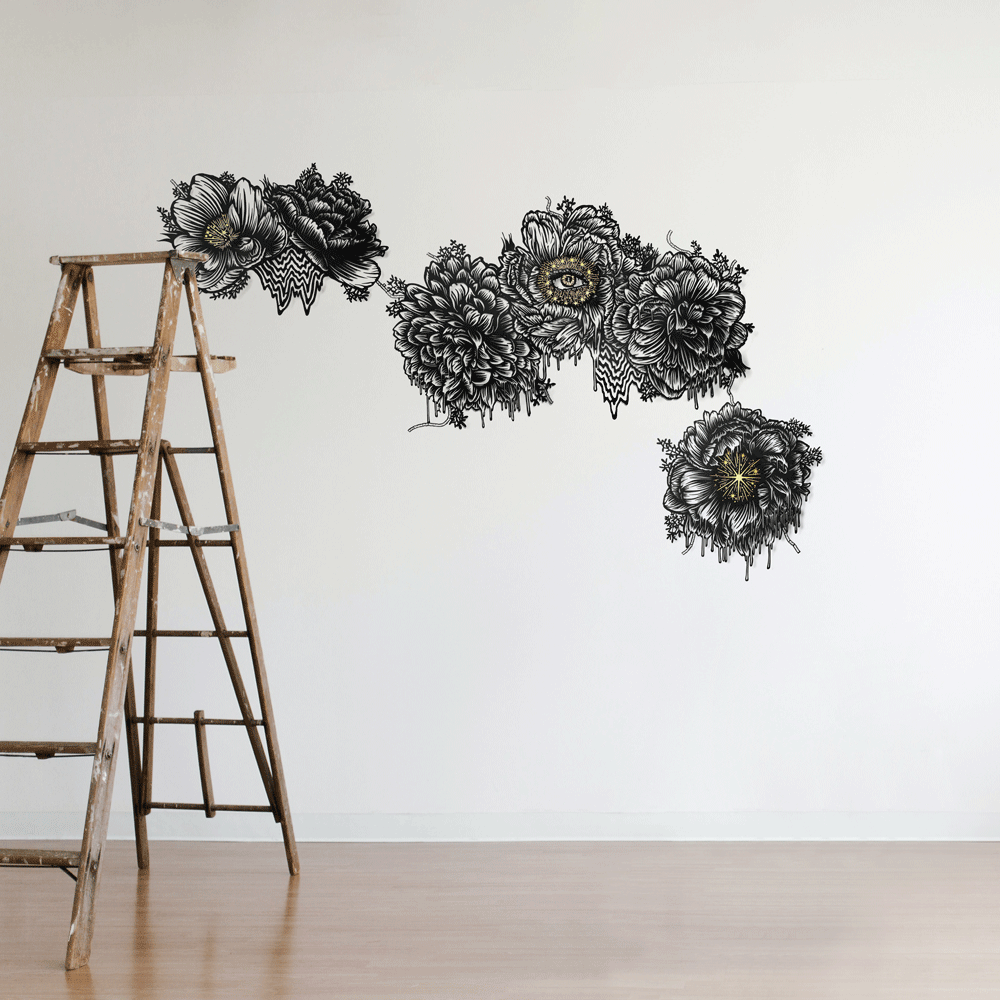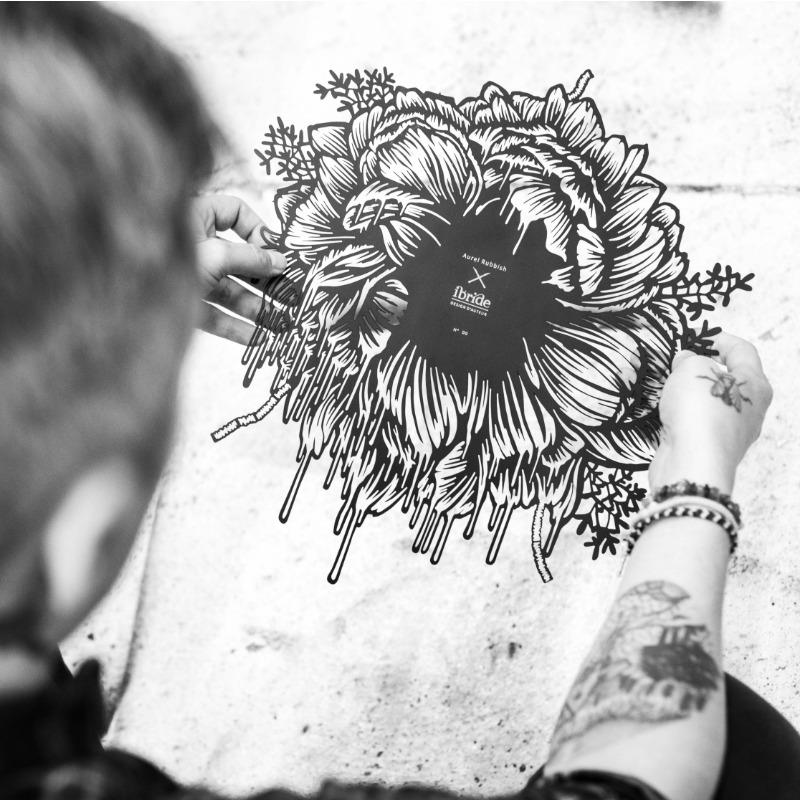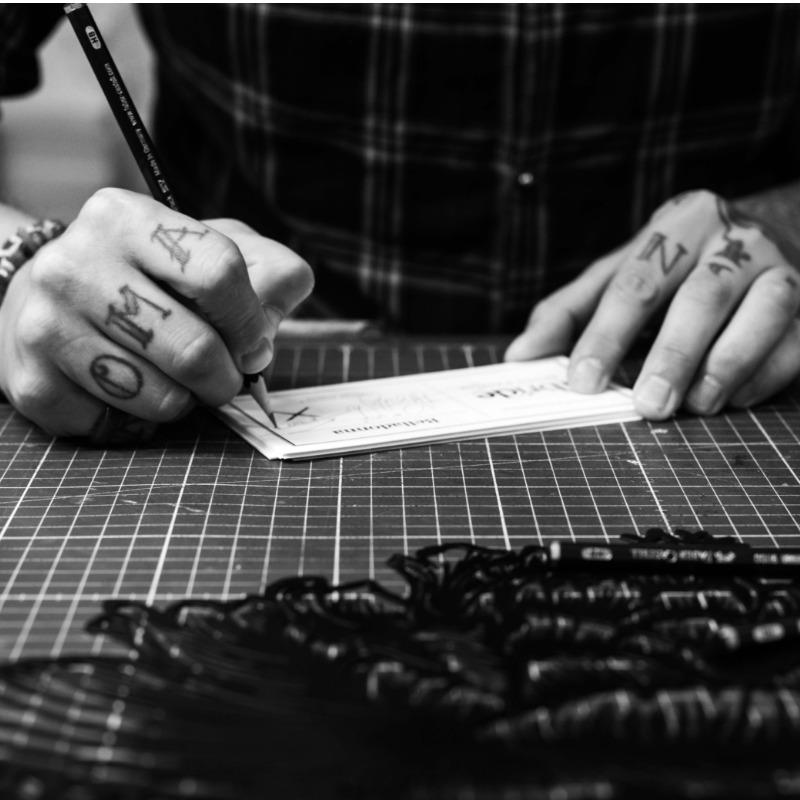 Signed and numbered piece
Each piece is identified by an engraving made in our workshops, numbered and provided with a certificate of authenticity signed by the artist Aurel Rubbish.
Photos credit © TheGlint, Aurel Rubbish. Textes Salomé Laurent
---