Ming Muse
Ming Muse is the result of a collaboration between ibride and the Thyssen-Bornemisza Museum.

Ming Muse reveals the inner garden of the enigmatic beauty of the Thyssen Museum where large butterflies brush against her face, as if fascinated by her timeless beauty.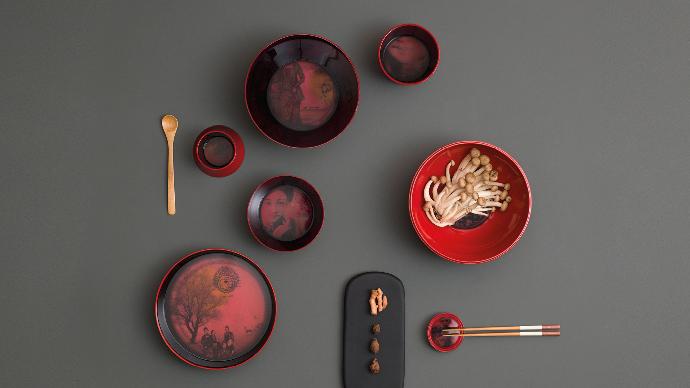 Ming Rouge
Ming China Red rolls out photographic fractions of a China tinged with nostalgia.

In the style of a darkroom, the container thus unveils a wide shot to close-ups of a sophisticated and elegant Asia from the early 20th century. 

Ming Acqua
Ming Acqua invites you to plunge little by little into the abyssal darkness of a dreamlike aquatic world, under the benevolent and heady eye of a butterfly woman.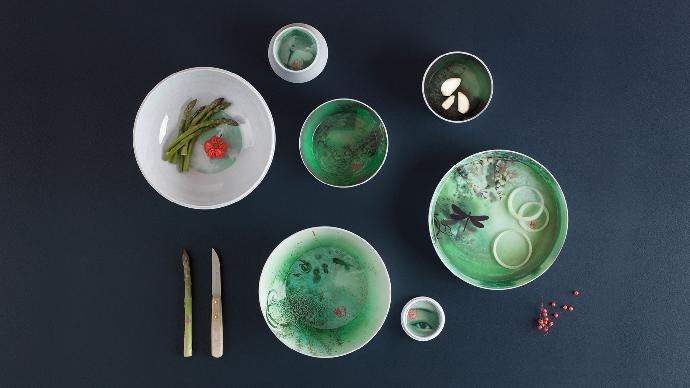 When Ming is fully closed, its shape and solid monochrome lacquer look intrigue and impresse. Is it a vase? An urn? But as soon as the various dishes, plates and bowls that make up its structure are revealed, faces light up and invite you to sit down to eat.

Loïc - Besançon
Collection Faux-Semblants
The Faux-Semblants, objects in the shape of tributes, inherited their clean lines from distant cultures. Make no mistake about it: their ornamental aspect have a surprise in store. Made up of harmoniously stacked eclectic containers, the Faux-Semblants may also be unstacked to unveil privileged companions of an enhanced and bountiful, surprising and generous table.

Specifications
model

Bleu Abysses

or

Blanc Acqua

or

China Red

or

Lin | Muse

material

mélamine alimentaire

dimension

H. 31,7 x Ø21,6 cm

country of manufacture

Thaïlande