Plateaux S | Isild | Les Imparfaits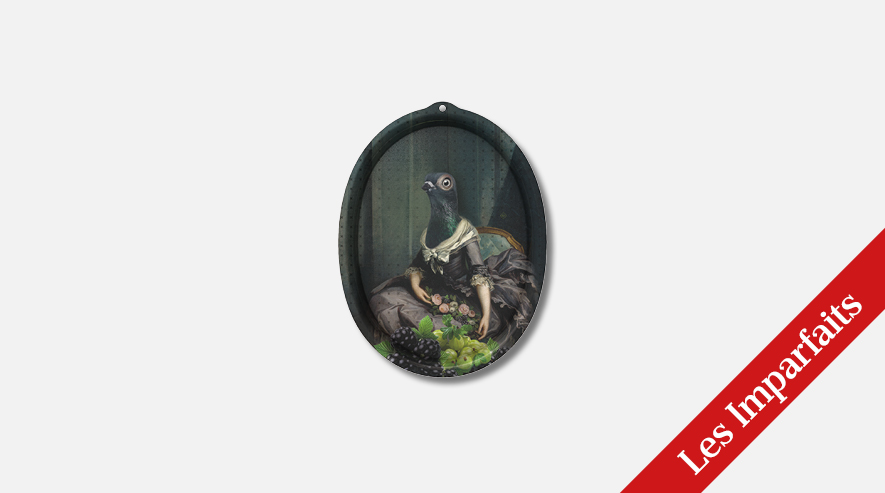 Plateaux S | Isild | Les Imparfaits
Les Imparfaits sont des objets d'exposition, des prototypes, des fins de série ou comportant un léger défaut.
Vous bénéficiez de -30% sur les produits de cette sélection.
Ce produit n'est plus disponible.
The collection Les Imparfaits brings back to life the founders of the collections, to those who made them known and to those who were excluded for slight manufacturing defects.

At ibride, every object has meaning and a story. From the creation process to the sale, some ibride objects have a history that stands out from the rest of their collection. This is the case for exhibition objects, prototypes, end-of-series pieces or even those with a slight defect.
These objects, from another time or with an imperfection, carry memories, emotions and creativity.
Their particularities, combined with our constant concern to preserve our planet and not to waste, prevent us from parting with these Imparfaits. We have been accumulating them preciously for several years in our premises and we have decided to put them back on the scene!
Please note that your Imparfait will not necessarily be delivered in its original packaging but its original function remains unchanged.

Scratches, irregular cutting or printing defects. These manufacturing defects prevent our products from passing quality control. Although 95% or even 98% good, these products were previously unobtainable. They can now be purchased on our website with a 30% discount on their original price.
Each collection leaves behind a trail of discontinued items. Yet in perfect condition, These objects, too few in number, have so far been excluded from the sale. Last in the pack, they carry with them the experience of the ibride design house. For this reason, we are selling off the end-of-series items in our workshop at 30% off.
The ibride objects exhibited at the fairs are the scouts for our collections. They pave the way for other products and are, as such, star products.
Origin of the collections
The prototypes are the starting point for each of our collections.  Some of these choice pieces are available exclusively in our online shop
.
Spécifications
| | |
| --- | --- |
| Matériau | Stratifié compact |
| Poids | 0,3 kgs |
| Dimensions | H.26 x 20 cm |
| Pays de fabrication | France |
| Modèle | Isild |
| Petit plus | Résistant à l'eau et à la chaleur | Passe au lave vaisselle |

Service client
info@ibride.fr

Paiement sécurisé


Livraison à l'international avec suivi