«Mes portraits s'inspirent de la psychologie des personnages» 


Rachel Convers, designer ibride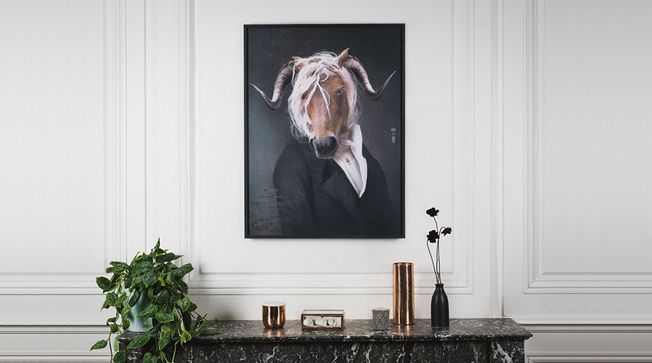 Rastignac
Only one of Rastignac  eye is visible - and yet this single eye reveals the intensity of the two. By playing on the exchange of looks, a link is set up between Rastignac and the person who observes him — a troubling mirror effect. 
 
Eugène de Rastignac, one of Honoré de Balzac's characters, appears in more than twenty-seven novels from La Comédie Humaine. Of peasant stock, he is ready to go to any lengths to be accepted into fashionable society, putting on the elegant manners and the lifestyle of those particular people.
 
Rastignac will not comply with prevailing social norms for he is driven by passion - here associated with the aspect of a horse. Through him we can see youth with a sprinkling of insolence and nonchalance.

With his bristling mane, his right shoulder jutting forward, his ears flattened… it is in this pose - which suggests a sense of alertness, of restraint but also of invitation - that Rastignac reveals his intensity. When in movement, he reveals very little of himself, keeping hidden his secret garden. He is a real driving force who always achieves his ends — a belligerent feature which can be detected in his horns. 
 
Rachel Convers describes her work as, above all, the manifestation of her personal aspirations and values.

"Everywhere in my work there are hints of what profoundly moves me as a person, such as questionings about the relationship between man and animal, about gender issues or about woman's place in society".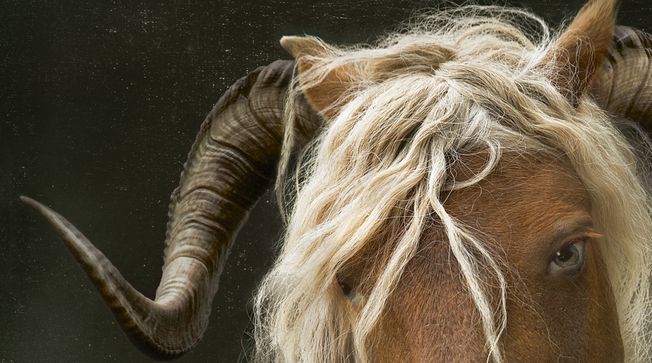 Dans les portraits collectors si Chatterton nous apaise et inspire la confiance, Rastignac lui ne peut être canalisé. Mais dans sa mélodie rythmée d'attributs masculins, de nombreux contretemps féminins interviennent, comme si la question du genre se posait.  
Résultat d'un complexe jeu de lumières, lorsque l'on scrute Rastignac, on entrevoit chaque poil de son museau, ses cils alezan ou encore la lumière dans ses cornes. Une multitude de détails qui, associés à la blondeur de ses crins décoiffés, accentuent la part de féminité qu'il porte. 

«Je veux que les animaux retrouvent la dignité qu'ils méritent» 
Le travail de Rachel Convers porte l'idée que l'animal a longtemps été diminué par l'Homme et qu'il faut lui réattriuer sa grandeur. L'humanité que l'on retrouve dans Rastignac est le fruit d'une pensée côtoyant l'antispécisme.
With her passion for the 19th century and Romantic literature, Rachel Convers carried out extensive research work in order to create Rastignac. She met a historian and scholar of the period who instructed her on the dress codes and values of the time. In this way, she is able to enrich the atmosphere and psychological dimension which surround Rastignac.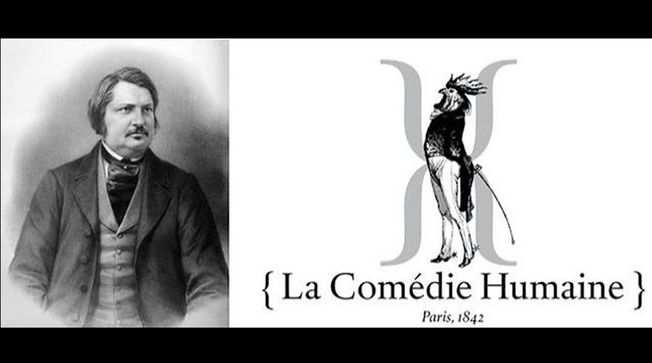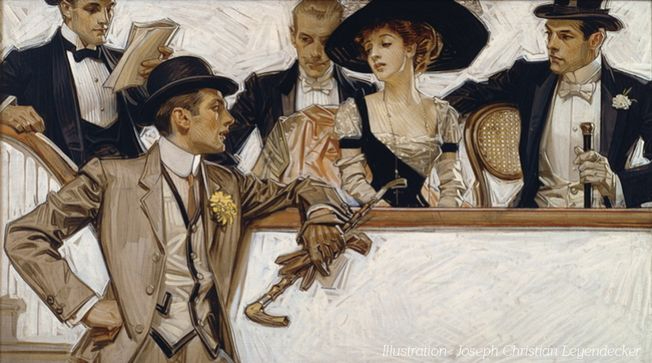 And If the latter manages to look fashionable without betraying the dress codes of his day, it is partly thanks to his jacket — which is nothing else than a part of Rachel Convers' very own wardrobe. 
 
Avec la volonté de rester proche de la réalité et d'éviter l'anachronisme, Rachel Convers élabore l'aspect éternel de ses portraits. Et c'est dans ce souci d'intemporalité et de respect de l'animal qu'elle consacre des mois à concevoir ses œuvres. Initialement, les Dandys traduisent de manière subtile la présence des livres dans leur dos : ces grandes figures littéraires ont, dans un premier temps, été des bibliothèques. Aujourd'hui en portraits muraux collector signés et numérotés, ils portent en eux une littérature romantique puissante, tourmentée et exacerbée.

Le diable se cache dans les détails dit-on. Adopter Rastignac c'est dénicher de nouvelles particularités à chaque regard posé sur lui.
Salomé Laurent